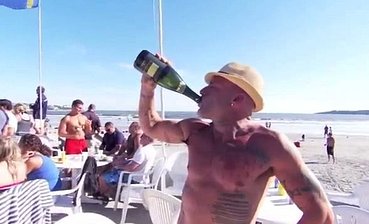 The quest to design, build, sell and race the best and fastest offshore powerboats in the world is undertaken by an elite few. The men that Captain these organizations and race these boats often live on the fine line between triumph and tragedy.
It's about Adventure, Excitement and Life on the Water! Join Rich Hatch and his guest adventurers as they board all types of Boats, Yachts, Ships and Sailing Vessels to experience a true exciting adventure each episode.
Challenge You with Richard Hatch is a true-test reality adventure that sets a select team of explorers on a journey to conquer the limits of their physical, mental and emotional endurance. Six total strangers with conflicting ideals take the ultimate test of survival and discovery. Rich leads the crew of adventurers on a non-stop mission of courage, teamwork, and understanding. As they navigate through challenging situations toward the journey's end, Rich helps each member achieve their full potential and come to grips with their shortcomings, insecurities and misguided idealisms. It's an epic adventure of the body and the mind.
Are you a racist? Are you a bigot? Are you an egomaniac? Is your arrogance out of control?This is a show in which you are going to be challenged.
Pat Baker is an addict – a recovering addict - on a mission. He wants to start a revolution in the treatment of addiction. In this series, we'll follow Pat (if we can keep up) as he strives to help other addicts break the cycle of addiction.
What happens when a child contacts you... out of nowhere... and says you are their father? It can turn more than just your life around. It can affect everyone around you.
Selling Yachts is an exciting and extremely competitive business. And, it takes a special type of individual to be successful.